Fri, Sept. 8, 10a - 6p
Sat, Sept. 9, 10a - 5p
Admission: $5 at the door
Raffle quilt tickets available at the Festival
Featured quilt artist: Pat Koehler
Silent Auction to benefit Mobile Meals
Merchant Mall & Artisan Market
Historical quilt display dating to the 1800s
Live & Silent demos
Two 2017 Challenges: Cat & Dog and Beatlemania
The North Central Washington Quilt and Fiber Art Festival will feature a wide array of stunning work made by area quilters and fiber artists. The new annual event takes the place of the former Harvest of Quilts presented by the NCW Quilt Guild. Festival chair Geraldine Warner said the guild made the change to reflect an event that showcases everything from the latest in textile art to traditional patchwork quilts. The 2017 festival will feature more than 300 pieces, some by quilters and artists who are exhibiting regionally and nationally. The silent auction will benefit our local Mobile Meals and features 13 artistic quilts with a theme focus of one of the four elements: earth, wind, fire, water.
This will be the guild's 10th annual event at the Town Toyota Center. The quilt show was the very first event held at the center when it opened in 2008 and guild members have made a quilt entitled "Pieces of Our Valley," to mark the center's 10th anniversary. This special quilt will be unveiled during the festival and will be on permanent display at the center.
The featured artist at this year's festival is Pat Koehler of Wenatchee. Pat enjoys the folk art and vintage style in quilting and embroidery, and the frivolity and whimsey of doll making. Her latest indulgence is new books and an interest in the Slow Stitch movement. Visit the Festival in September to see Pat's artistry and interpretation of these fiber art forms. We're also fortunate to host Jim Tharpe of Seattle and a display of his family's quilts dating back to the 1800s, along with family photos and histories. Some of the quilts were made by family members who were slaves and include folklore stories and connection to historical events. Wenatchee quilter Jill Therriault has worked with Mr. Tharpe to reproduce some of the quilt patterns in both exact replicas and more modern versions. Some patterns will be available for purchase at the festival.
Visit the NCW Quilt Guild website for additional information: www.ncwquilt.org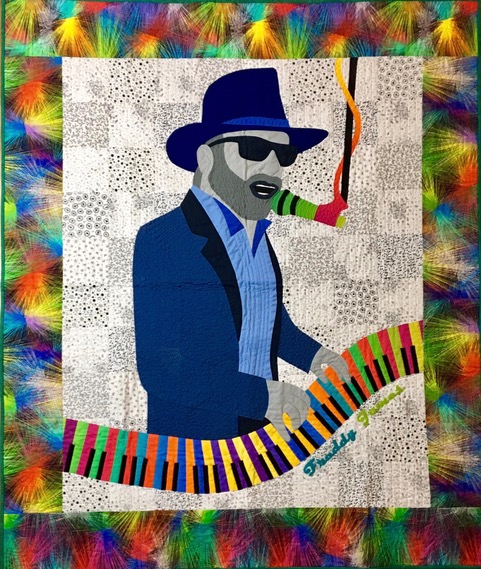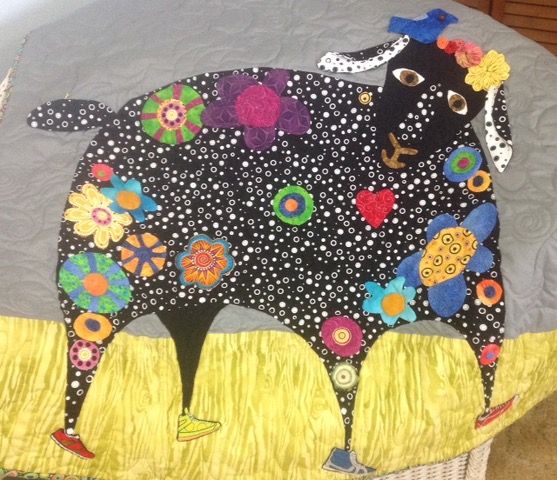 NCW Quilt & Fiber Art Festival Sponsors: